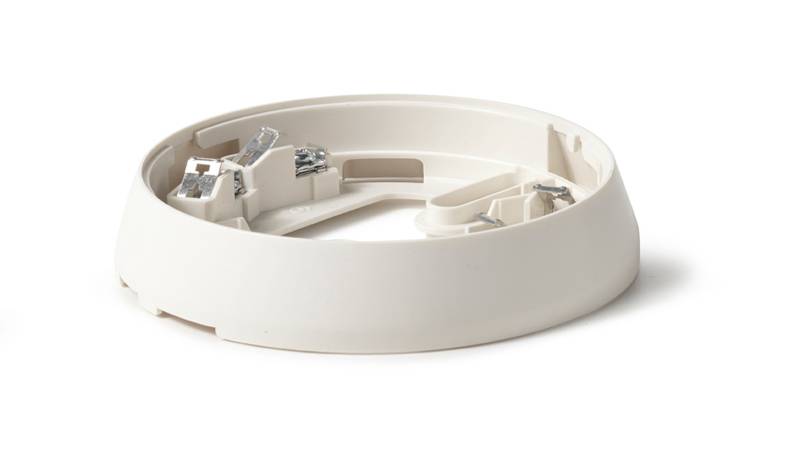 DB721
Product Features
The universal base with extra-wide mounting slots makes it easy to use with a wide variety of back boxes and other electrical accessories.
1.6 mm wire diameter connecting terminals. Space for auxiliary terminals 2x DBZ1190-AA and 2x DBZ1190-AB.
For all point detectors in the Cerberus PRO FD720 series.
Rear entry for recessed supply cables. 2 connection points on the side for surface wiring of cables up to 8 mm in diameter.
Using the detector base with loop contact (DB721), the detector line is not interrupted even if no point detectors are installed.
Technicial Specifications
Cable capacity 0.2...1.6 mm2
Color Pure white, ~RAL 9010
Dimensions (Ø x H) 117 x 23 mm
Accessories FDBZ291 Designation plate , RS720 Detector base seal , DBZ1190-AA Micro terminal 0.5 mm2, 4-pole , DBZ1190-AB