Teledata Fire Detection
Teledata fire detection is a system that warns fire detection services in case of any fire in the facilities. It is the leading solution provider of warning and response systems.
Teledata serves commercial, industrial and residential properties worldwide. Fire detection systems belonging to the brand are offered by our company.
The services we offer in this field are generally:
Fire alarm system installation
Fire alarm system maintenance
Alarm monitoring service
Alarm monitoring software
The system we offer is a system that automatically detects fires. It uses the latest technology to remotely detect traces of smoke and heat.
It is used to provide early warning against possible fires and to reduce their impact on the environment.
It can also be used with other systems such as fire sprinklers and smoke detectors that help reduce the risk of human injury or death during a fire.
Our company is highly preferred with the system it offers in this context.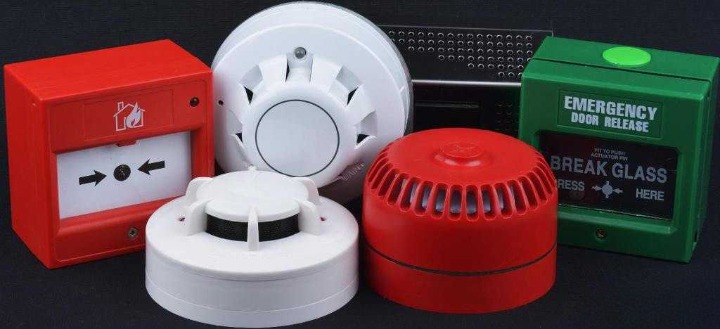 What is Teledata Fire Detection System?
As one of the leading names in the industry, we offer you Teledata products on fire detection systems. These products come to the fore with their high quality and extremely usefulness.
Also, Teledata fire detection is a system that uses wireless sensors to detect fires. Construction, oil and gas, government buildings, etc. can be used in different sectors such as
These systems offered by our company can also be used in living spaces. It is a system that uses wireless sensors to detect fires using radio frequency signals.
This system is designed to provide less than 10 minutes of response time in the event of a fire. This is possible because it sends alerts to the receiving station about the location of the fire with GPS coordinates and other relevant data.
Benefits of Our Teledata Fire Detection Systems
The detection systems we offer as an effective measure against fire are useful in many ways. It is highly preferred in order to prevent the loss of both property and life.
This system provides many benefits for organizations using it. For example, it helps prevent damage and loss from fires as it activates early warning systems for all buildings within its range.
It also helps reduce false alarms by sending alerts only when there is a real cause for concern. As the ideal company, we highlight Teledata for fire detection.

Our Fire Detection Latest Technology Systems
Our Fire Detection Latest Technology Systems
It is a centralized solution that uses advanced analytics to provide actionable intelligence to the end user.
In this context; Teledata fire detection system services are used in many different industries such as construction, manufacturing and hospitality.
Teledata's fire detection system is highly scalable and can be integrated with other systems such as CCTV or access control systems. You can contact us to take advantage of our services.