We can say that such sound systems are a sound system designed for a kind of sound warning and announcement. Voice Alarm Sound Systems is a system that must be installed in buildings with a certain size and crowded population.
Emergency announcement sound systems are installed and put into service by companies that have knowledge and experience in this field, such as our company. It is an obligatory sound system to be used in large buildings, especially in hospitals, where there is a high human circulation. Such professional sound systems are generally the ones that can broadcast regionally. In addition, you can have such a system that allows you to perform several different audible warnings at the same time, with peace of mind, by our expert company.

Where is the Voice Alarm System Installed?
Emergency alarm sound system can be installed in all buildings if desired. However, in accordance with some laws in force; Mandatory for buildings with a total construction area exceeding 5000 m2. Voice alarm sound systems have also become mandatory in buildings above 51 meters in height. As a company, we guarantee guaranteed installation and maintenance services in all such buildings. Our company, which provides service with our personnel and devices in accordance with all kinds of standards, definitely produces solutions that will satisfy you, our esteemed customers.
Emergency alarm sound systems are also required by law in buildings with a population of more than 1000 people, such as shopping malls and industrial facilities. Whether it is a congress center or an international organization area, we offer emergency announcement system installation in a short time and at affordable prices with our experienced expert staff.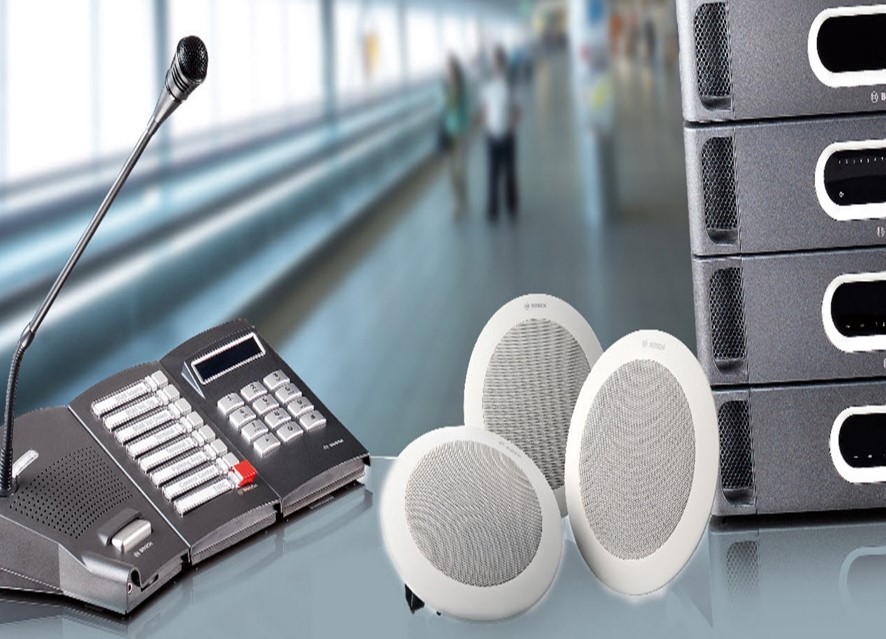 Is Emergency Announcement Necessary?
Although the system is called emergency alarm sound systems, this system has many functions. With this system, it is possible to make announcements to selected regions via the user panel while simultaneously broadcasting music. Our company, which guarantees its installations in this regard, continues its activities with a focus on customer satisfaction.
While music is being broadcast in a large shopping mall, the license plate of a vehicle in the parking lot can only be announced on a certain floor. Emergency announcement sound systems are installed by our company without any problems and presented to your use.