Voice Alarm Sound Systems
Don't you want to take action by choosing the most suitable solutions for voice alarm sound systems? Then what you need to do is quite simple. You can choose one of the practical and unique options of voice alarm sound systems through our company Dijinet. In this article, the options offered to you in the field of voice alarm sound systems will be examined in more detail.
Fire alarm-like systems and voice alarm systems are integrated. It simply aims to make announcements and voice broadcasts to ensure usability. Meticulous choices should be made to make voice-over solutions more successful and understandable. If you want to appeal to large audiences and find a seamless sound system option, remember that you have a quick decision window. Voice alarm sound systems are used in life-threatening situations and help to quickly overcome risks. This system is widely used to warn people in case of danger. Emergency announcement sound systems created for various locations can be used in different ways.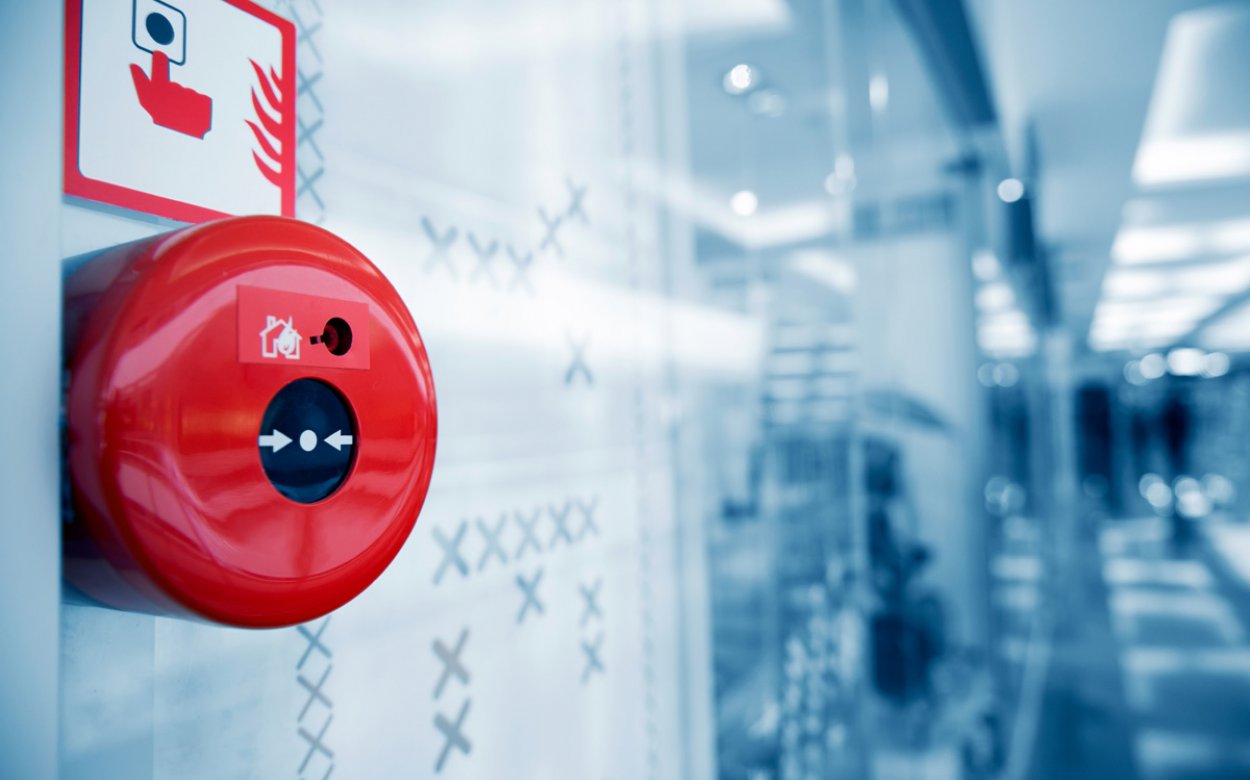 The use of emergency announcements is inevitable in the event of a fire or other emergency. This system is more helpful than you think to warn people. This system provided by our company Dijinet is very important to ensure that people leave the building without panic. Installation of voice alarm systems should be carried out in the presence of technical experts. As a result, there will be no problems in use.
Importance of Dijinet Voice Alarm Sound System
The benefit of the voice alarm service is that it alerts people to impending danger. These systems currently play a crucial role in keeping people safe. These evacuation systems are more precise and different from traditional tonal alarm systems. Voice alarm sound systems can assist with the transition from high risk to low risk in a large building. Other warning systems don't show low-risk locations, so you can tell when there's a complete evacuation.
Large buildings with loudspeaker placement that can be enlarged to reach every user are ideal for voice evacuation systems. Due to the clarity that systems offer, it is rare for passengers to panic not knowing where to go. You can now choose one of these systems. If you want reliable and professional systems, you are in the right place. Since its inception, our business has offered its customers only the best services of the highest quality. One of them is a system for emergency alarms. For this reason, it is sufficient to contact us to get information about announcement systems. In this way, you can get comprehensive information about the subject.
In Which Environments Are Voice Alarm Systems Used?
Emergency alarm systems can be installed in every building where people gather. In terms of security, emergency notification systems, which should be established especially in enterprises, are very important. Audio alarm systems are used in schools, hospitals, factories, public and private institutions, bus stations, movie theaters, shopping malls, hotels, offices and similar places. While the selection of sound systems is intended to lead to effective solutions, the main goal is to select components that allow you to fully capture usability. In this case, all you have to do is determine whether the solutions given below will be advantageous for you. These:
Microphones for zone controlled announcements
mixer amp
speakers
Selectors for regions
Matrices

Considering all these options, you can choose a solution that suits you. At this time, it is very important to properly configure the system and make a result-oriented decision. Since space is critical for the installation of voice alarm systems, a variety of solutions support this. Therefore, an environment discovery must be made prior to installation. After the selection of the most suitable systems for the environment, the assembly work begins. It is also important to consider local population density. In particular, it is also very important to check the audibility of the sound and to install the appropriate equipment.